Our block has a drop away of about 1490mm from the north-east corner to the south-west corner.
In recent years around Stawell, every single house that has been built has had a concrete slab. I cannot remember the house that was built with stumps.
Considering our soil report rates our property as a class "P" meaning "Problematic", any concrete foundations would need significant engineering.
Our soils are a clay, the shallow sections disturbed as a result of the gold-ming legacy of Stawell. Below the clay lies a sandstone crust about a metre below the lower section of the block.
Considering SIPs can come in lengths up to 4800mm long, I quickly thought it would be great to have a concrete-free house.
A quick Google of: "Concrete free footings" returned a few results: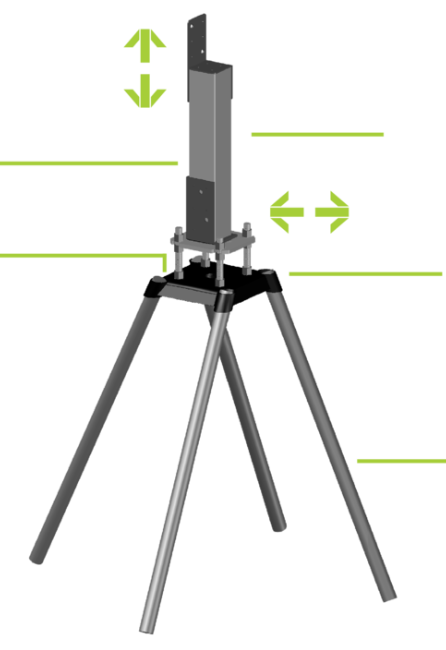 All three companies have a similar principle, they drive steel rods into the ground on angles.
I'm hoping this system will suit our soil profile.
I know in the nearby Grampians National Park, they're using the Surefoot system for the foundations of pedestrian bridges for the Grampians Peaks Trail.
The advantages of this system include:
Quick installation. The footing can be installed in one to two days, depending on the amount of footings.
Large span loads, compared to a traditional concrete, you require less foundations.
No excavation required for trenches or auger holes on site. They sit on the ground.
Deciding on a supplier
The choice of supplier will be determined on two factors:
Price
The footings must be competitive with concrete stumps and concrete slabs.
Yes you're paying for the intellectual property, however considering they require less labour, and less materials, you would hope the price would be competititive.
Engineering
The company must provide an engineering certificate as well as the engineering, to satisfy the building department for our building permit.